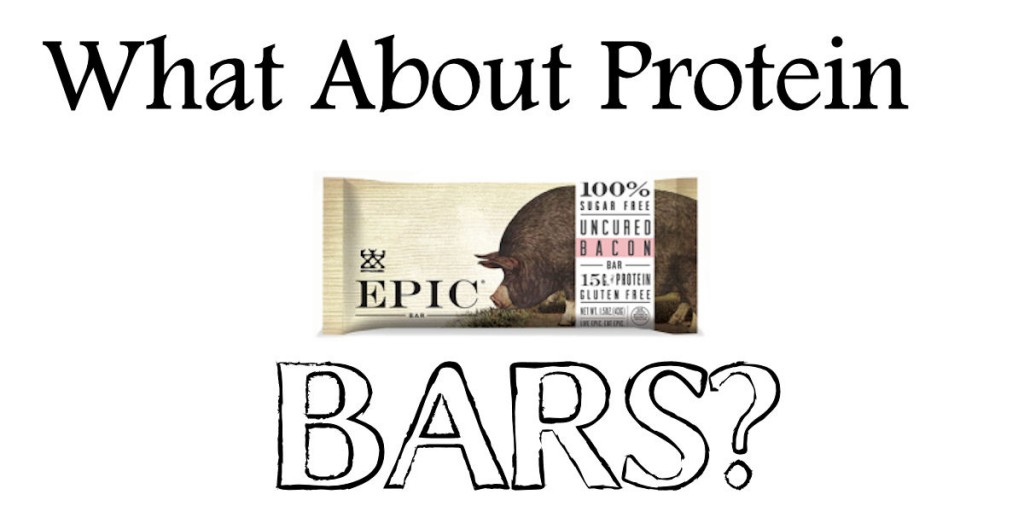 Hey you!
Protein bars are something I'm super picky about. I know how super duper easy it is to just grab a protein bar or energy bar and feel like you are getting everything you need in one little bar.
But, I have to tell ya…
Most Protein Bars Are Full Of Junk!
Most protein bars are full of sugar, artificial sweeteners, and other "not good for" stuff. Don't believe me? Here are the ingredients for some of top selling protein bars on Amazon:
Luna Bar:
Soy Protein Isolate, Organic Cane Syrup, Organic Dried Cane Syrup, Vegetable Glycerin, Palm Kernel Oil, Inulin (Chicory Extract), Organic Toasted Coconut, Almonds, Cocoa, Almond Butter, Whey Protein Concentrate, Natural Flavors, Water, Tapioca Starch, Soy Lecithin, Salt, Organic Vanilla Extract.
Power Bar:
Ingredients: Chocolate flavored coating (sugar, fractionated palm kernel oil, cocoa, whey, nonfat milk, soy lecithin, natural flavor), glucose syrup, chocolate filling (glucose syrup, sugar, palm oil, alkalized cocoa, nonfat milk, chocolate, natural flavor, carrageenan, soy lecithin, salt), TriSource™ Protein Blend (whey protein isolate, calcium caseinate, soy protein isolate), maltitol syrup, vegetable glycerin, oat fiber (contains wheat), soy crisps (soy protein isolate, tapioca starch, salt), marshmallow flavored nuggets (sugar, cornstarch, maltodextrin, fractionated palm kernel oil, vegetable glycerin, rice flour, dextrose, gum arabic, water, natural flavor), high oleic canola oil, and less than 2% of: ground almonds, calcium phosphate, soy lecithin, salt, potassium phosphate, natural flavor, ascorbic acid (vitamin C), molasses, partially defatted peanut flour, ferrous fumarate (iron), pyridoxine hydrochloride (vitamin B6), thiamin hydrochloride (vitamin B1), riboflavin (vitamin B2).
Yikes! I really can't see anyone wanting these ingredients in their body. The major no-no's I look for before anything in a bar (which, most have) are  sucralose (artificial sweetener), canola oil, carrageenan, and soy. I especially hate the fact that Luna bars are promoted to women when they contain so much soy in them.
Fortunately, there are some bars that a girl (and guy) can feel good about eating. If you can believe it, there are protein bars made with actual foods. So, if you are a protein bar junkie, or if you just like to find a great protein bar, continue reading!
3 Protein Bars You Can Trust: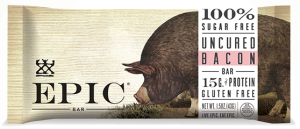 Epic Bars:

 I was so excited to find these. I like beef sticks and I figured what a great alternative! I love the fact that they are made with 100% grass-fed meats. You have to believe me when I say THESE ARE AWESOME. I have not tried all the flavors, but  my favorite flavor is Habanero Cherry Beef.
Ingredients: Uncured bacon (pork, water, sea salt, vinegar, celery powder), natural pork, lactic acid. 15g protein
You probably can get them from your local health food store (they sell out fast at mine!), on Amazon
, or you can get them cheaper at my favorite online healthy store, Thrive Market-I checked!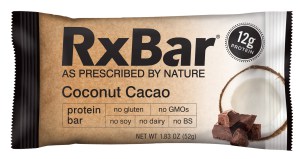 RxBar Protein Bar
s:
 You might already heard about these babies. I think they are recommended by the The Whole30 program.  I like that the protein comes from eggs. How cool is that? Don't worry that they won't taste good because they don't have all those artificial ingredients.  They have  Coconut Cacao, Peanut Butter, Coffee Cacao (my fav!), and Blueberry.
INGREDIENTS: Dates, Egg Whites, Figs, Almonds, Unsweetened Coconut, 100% Chocolate, Natural Coconut Flavor. 12g protein.
Easy to find in stores and Amazon
.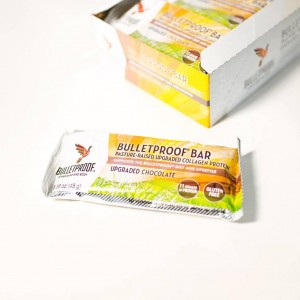 Bulletproof Collagen Protein Bars:
If you read my post on The Bulletproof Diet, then you know that I would have to recommend these. In fact, please come back for my review (and giveaway) of one of their other awesome products soon! These are perfect for those of you that like a sweeter taste-like a cookie. They are packed full of healthy fats and collagen protein and very low in sugar (2 grams).
INGREDIENTS: Organic cashew butter, Bulletproof® Upgraded Collagen Protein, chicory root fiber, Bulletproof® XCT™ Oil, organic cashews, Bulletproof® Brain Octane, organic coconut oil, Bulletproof® VanillaMax™ (lab-tested Madagascar vanilla beans), sea salt, stevia. 12g protein.
Find here.
Final Tip- Fresh food is always the best, but when  life happens (like it does to me too), you might need something a bit more convenient. So, when you do, always check the ingredients first and give these bars a try as well! : )
Want to get your organic food 30-50% cheaper? Check out Thrive Market!
Like Where Tess Lives? Come see all the pretty… Follow me on Instagram.