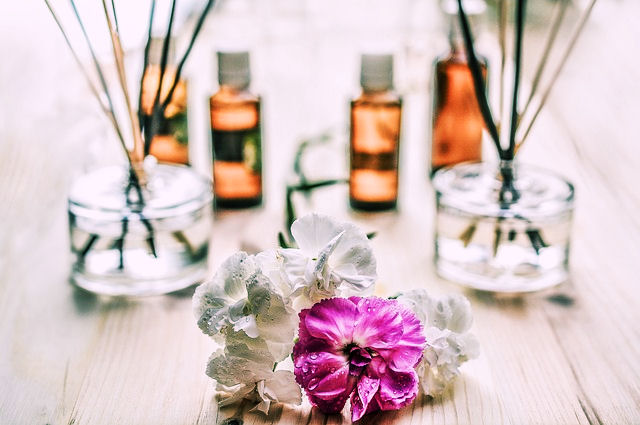 Do you love fall?
You must to be my friend, otherwise you will go crazy listening to me go on and on about how excited I am about fall.
Boots, long sleeves, pumpkin lattes (pumpkin EVERYTHING), crisp air, ghost stories, beautiful colored leaves-need I say more?!?
And then there are the fall smells…
I have to admit, I was very big on plugins and other air fresheners (yikes!). After I learned what was in these very addicting scents, I just didn't have the same desire for them.
Here are some of the harmful things in air fresheners:
Many air fresheners contain phthalates (pronounced thal-ates), which have been linked to birth defects, hormonal abnormalities, and reproductive problems.

The Natural Resources Defense Council tested 14 common products and discovered that 12 (86%) had phthalates, even though they were not listed as ingredients on the label.

This included air fresheners advertised as "all- natural" and even "unscented!"

Air fresheners also regularly contain allergens, volatile organic compounds (VOCs) and other dangerous carcinogens like benzene and formaldehyde.

According to the Minnesota Department of Health, "Breathing low levels of VOCs for long periods of time may increase some people's risk of health problems," such as: cancer and damage to the liver, kidneys, or central nervous system.
But, I was missing that pumpkin spice and apple cider scents in my house and I wasn't about to bake pumpkin pie every day.
Though, I love the thought….
Anyway, I am still new enough to oils that I didn't know that you could create fall scents with essential oils. The thought of autumn's smells lingering around the house brought happy dancing to life. But, I wanted to know how many types of "air fresheners" could I make with oils, so I did my research around the web (hello, smart bloggers), and found that you could do diffusing, room sprays, and even carpet fresheners.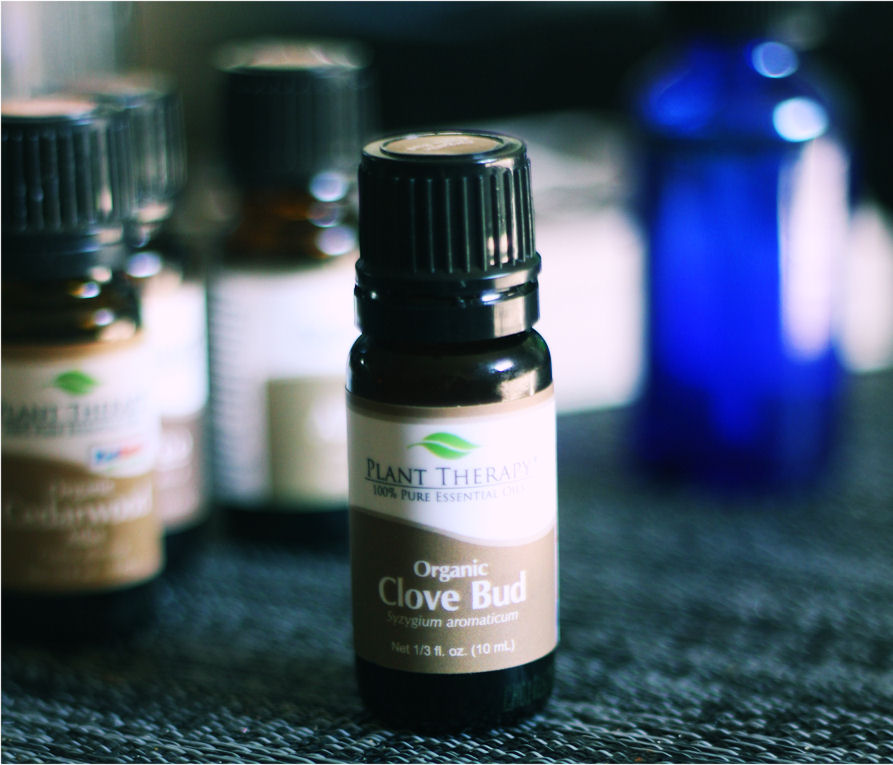 Putting pie in freezer…
I ordered the scents I needed for what I wanted to achieve and anxiously awaited for the postman to deliver them. Picture me camping out on the porch-not really, but I did look out the window like a crazy lady.
I got the basic "autumn" smells: sweet orange, fir, cinnamon, clove, ginger, vanilla and cardamon. Of course, I had lemon on hand.
I found these 3 recipes that I liked the best:
Autumn Air
4 drops Sweet Orange Essential Oil
3 drops Lemon Essential Oil
3 drops Fir Essential Oil
Cinnamon Spice
2 drops of Orange Essential Oil
1 drops of Cinnamon Essential Oil
1 drop of Clove Essential Oil
5 drops of Vanilla Essential Oil
Pumpkin Pie
2 drops Ginger
2 drops Cassia
1 drop Clove
1 drop Vanilla
2 drops Cardamom
Put your recipe choice in your diffuser and enjoy each rockin smell.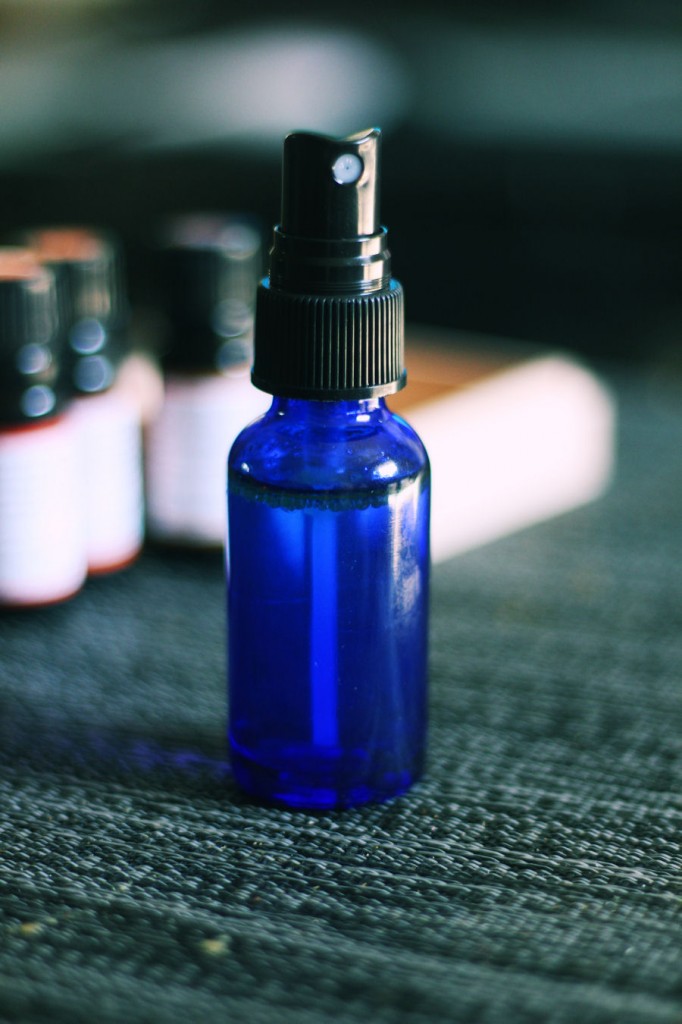 Room Sprays
Now, if you just want to spritz a little bit of scent in the air without turning on the diffuser, you can make the into room sprays. You will have to use more drops of each oil.
Here is a basic recipe:
distilled water / vodka or grain alcohol / witch hazel
30 – 50 drops of 100% Pure Essential Oils of Your Choice  (see below for blend suggestions)
Glass spray bottles. Avoid plastic as essential oils tend to break down the plastic. I also recommend an amber colored glass for maximum shelf life.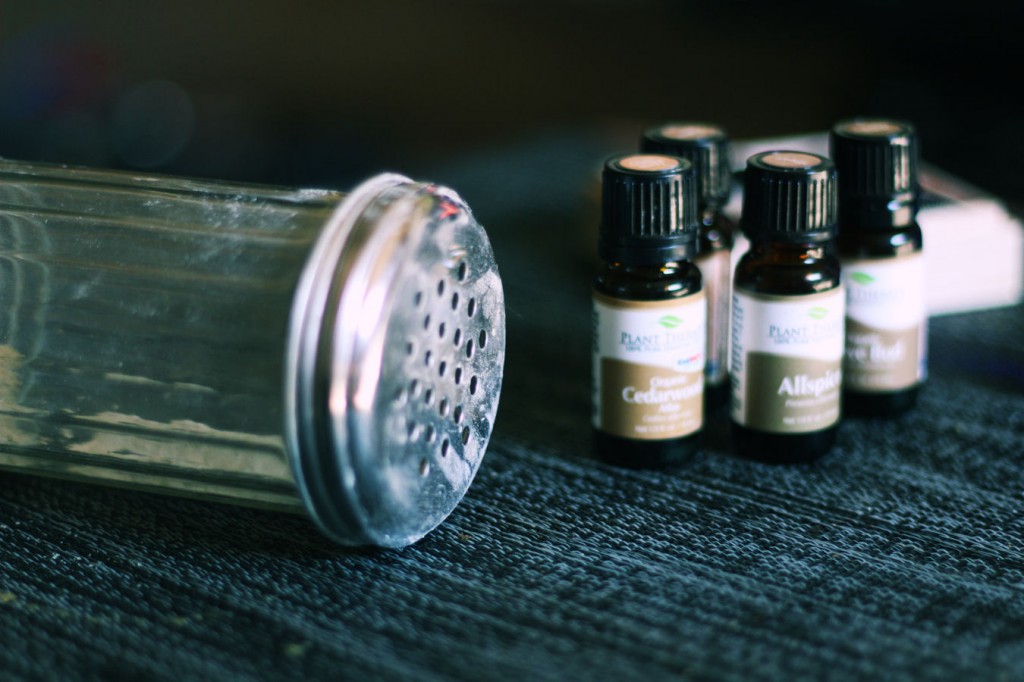 Carpet Freshener
2 cups baking soda
10-20 drops essential oil
container with a shaker top
Mix, put in container with a shaker top.  Sprinkle on carpet and let sit for 15 minutes to absorb odors and vacuum up.
Fall Blends
Now, if you don't want to buy all the oils, I just got these limited "fall blends" from Plant Therapy that smell so freakin good and you can make them into the sprays and carpet freshener too.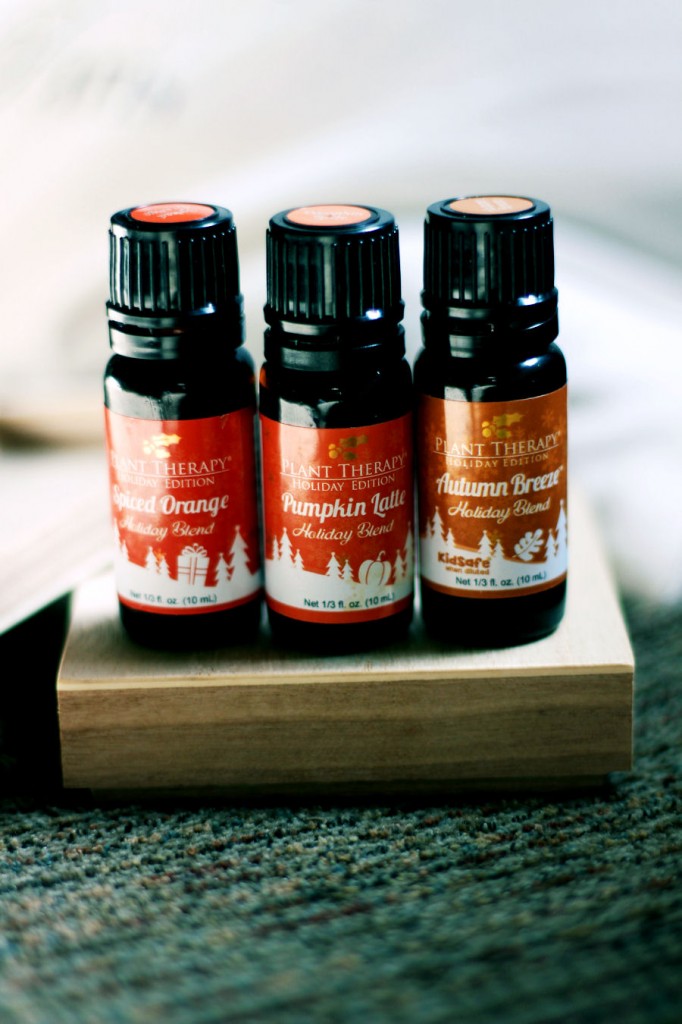 Seriously, I have been diffusing them every day.
They even come in the cutest little box that I am sure I'll find some use for after they are gone-which may be soon if I keep this up!
If you are tired of being poisoned by store bought air fresheners but don't want to give up all the pretty smells of fall, you got to get yourself these babies! Hey, with the holidays so close, I bet these would make an awesome gift to someone too.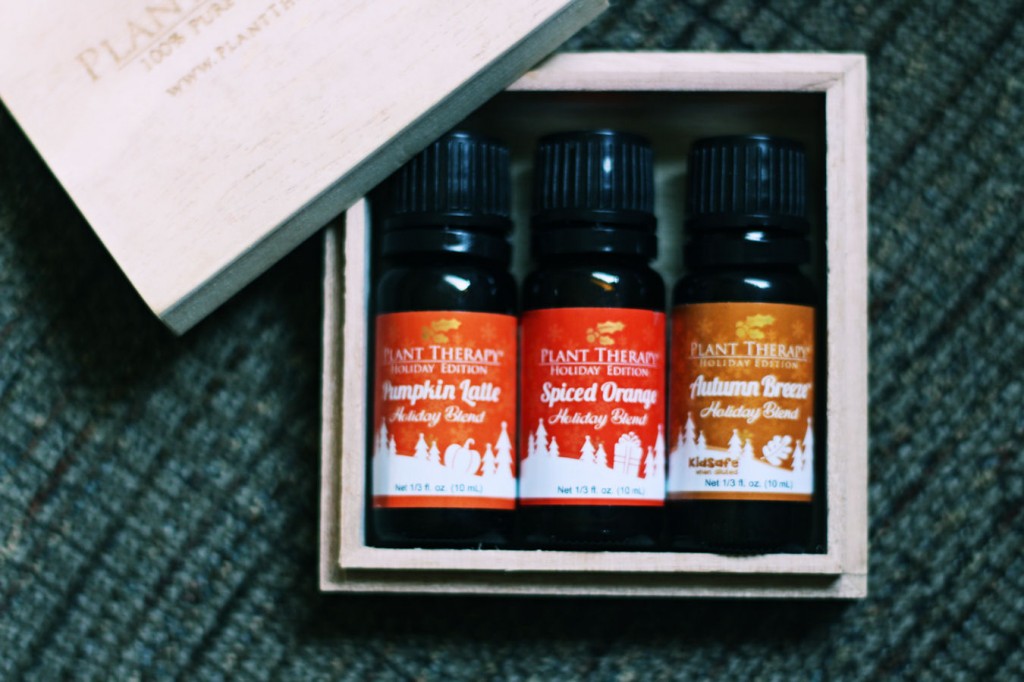 I would love them as a gift- hint, hint.
Get your fall blends at Plant Therapy.
What's your favorite scent?
XOXO
Tess