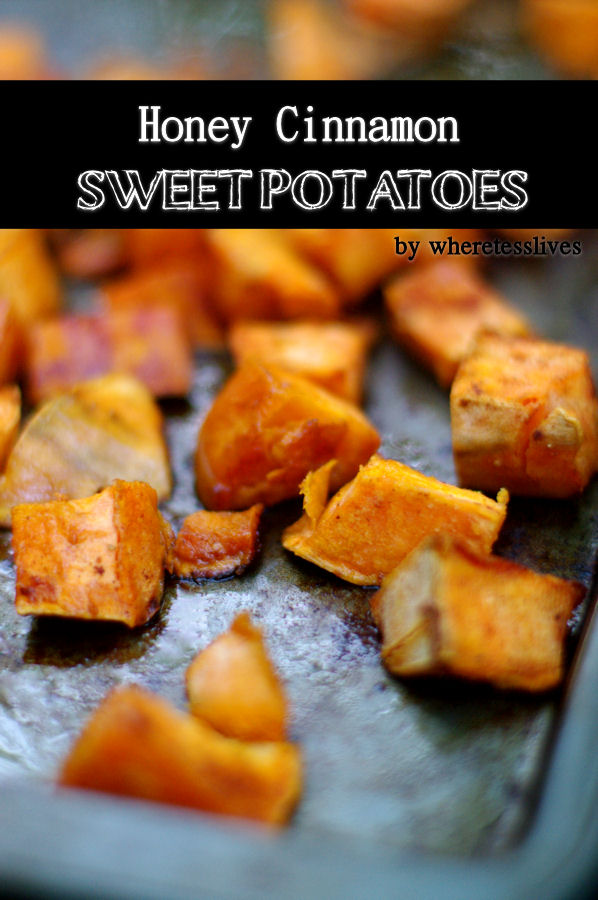 Sweet potatoes are my favorite sweet vegetable. I think they are delicious and super healthy! Sweet potatoes are rich in vitamins A & C, beta-carotene, antioxidants, and have a lower glycemic index than regular potatoes. You can use them if you are trying to cut out your sugar cravings.   I don't even know how a person can not like sweet potatoes.  I mean, they taste like dessert. Especially when you add honey and cinnamon. They aren't overly sweet and they work perfectly as a side dish, but I like to make them as a treat, or afternoon sweet snack.
Unfortunately, the rest of the family won't eat sweet potatoes.
That was until I made some Honey  Cinnamon Sweet Potato Bites…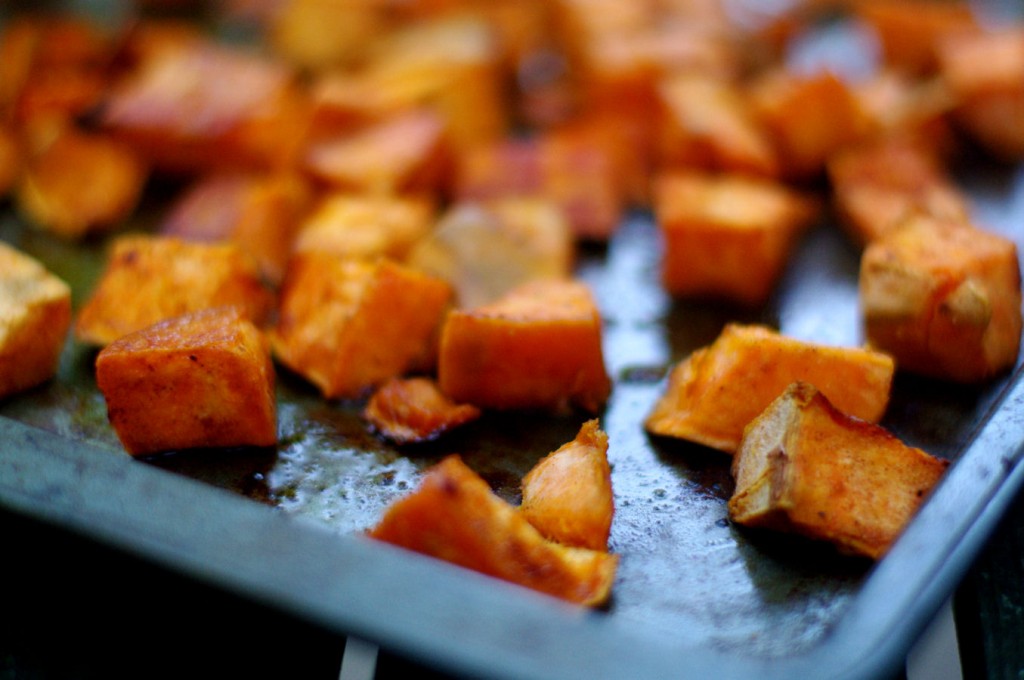 Cinnamon Sweet Potato Bites
Ingredients
2 large sweet potatoes, peeled and cut into 1 inch cubes
2 tablespoons honey
2 tablespoons olive oil
1 teaspoon cinnamon
Instructions
Preheat oven to 375 degrees.
In a large bowl, combine the honey, olive oil, cinnamon, salt, and pepper. Add the sweet potatoes and toss to coat.
Dump potatoes onto a large rimmed baking sheet. Roast for 25-30 minutes, stirring halfway through cooking.
Then, they were hooked.
The End.
Want to get your organic food 30-50% cheaper? Check out Thrive Market!
Like Where Tess Lives? Come see all the pretty… Follow me on Instagram.