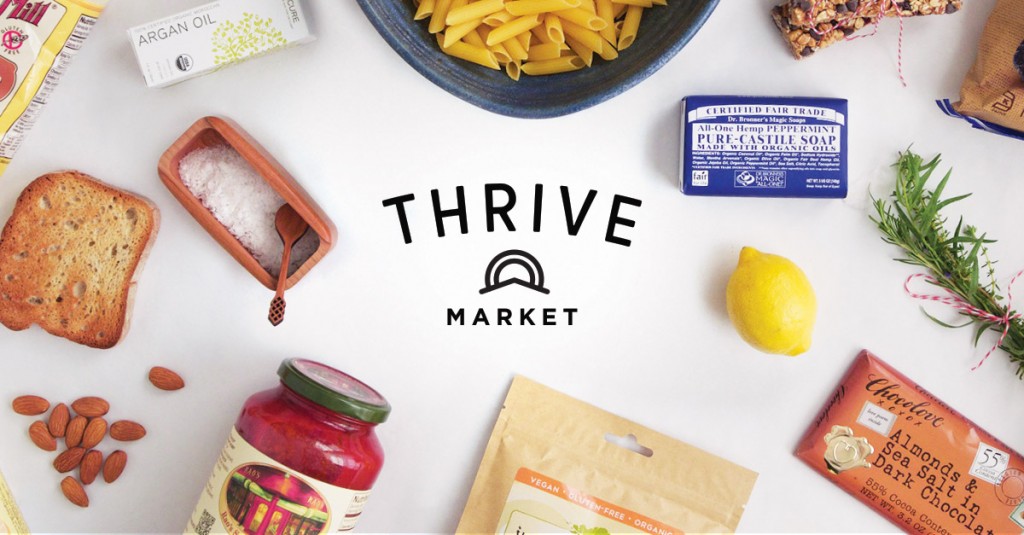 Thrive Market is a healthy online marketplace offering the world's best-selling natural and organic products at wholesale prices. Like a healthy Costco meets Amazon.
For less than $5 a month ($59.95 annually), members can shop 2,500 of the highest quality food, supplements, home, personal care, and beauty products all delivered straight to your door at 25-50% below retail prices.
They carry all of my most recommended brands like Bob's Red Mill, Nature's Path, Eden Foods, Annie's Homegrown, Earth's Best, Seventh Generation, Garden of Life,  and many more of the highest-quality premium brands and products.
I really believe that if you want to have a healthier diet and home but are on a budget, you really need to join Thrive Market. I have saved over a $425 a year so far buying the things we love through Thrive Market, not to mention, I get lots of free items just about each order because they are always having awesome promotions going on!