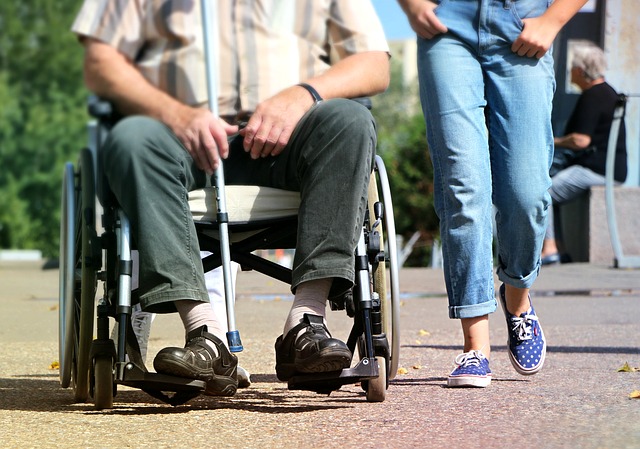 Choosing a wheelchair can be a challenging endeavor as there are so many types, features, and body styles to select from. Many have said that buying a new wheelchair is like purchasing a new bicycle as you need to find one that fits you and appeals to your personality. This article will highlight some of the best types of wheelchairs that are on the market in 2017 in an effort to help with your selection process. Please note that while we will mention several types of wheelchairs, there may be others on the market that suit your needs as well.
Folding wheelchair.

If you are searching for great

folding wheelchairs for sale

, you must be someone who likes to travel and be active. A folding wheelchair is perfect for those who plan to get in and out of a car often or want something that is lightweight and can easily be transported. Folding chairs offer a relatively low price and can typically be purchased for under $250. These chairs are great for those who have caregivers that need to put the chair away and take it back out when reaching the set destination. They offer a quick and easy set up and do not require a lot of skill to put together.
Hemi height wheelchair.

This type of chair is great for a person who is shorter than most as the chair is closer to the ground than a regular model. This type of chair makes it easy for the user to employ their feet to move them from place to place instead of using their arms to push the chair. The hemi chair is not as popular as others on our list but if you are on the shorter side, it is a good chair to consider as your feet will touch the ground unlike other models.
Standard manual wheelchair.

The most common wheelchair, the standard is one that you most often see in public. This chair allows for the user to push themselves with their arms on the wheels. If the user has a caregiver with them, this type of chair also provides hand grips for them to use which can be nice. Pushing can get heavy! These chairs weigh up to 40 pounds by themselves. While they fold up to be transported, it is not as easy to maneuver as a folding wheelchair.
Transport chair.

Perhaps one of the least expensive on the market, costing up to $150, a transport chair is best used for transporting a person from one place to another. For example, many hospitals invest in transport chairs as they only have to wheel them from their room to another part of the hospital or out to their car. If you are going to need to sit in your wheelchair for longer than it takes to get to a parking lot, you will want to invest in a higher quality chair. While this chair will work in a pinch, it is not recommended to be used on a daily basis.