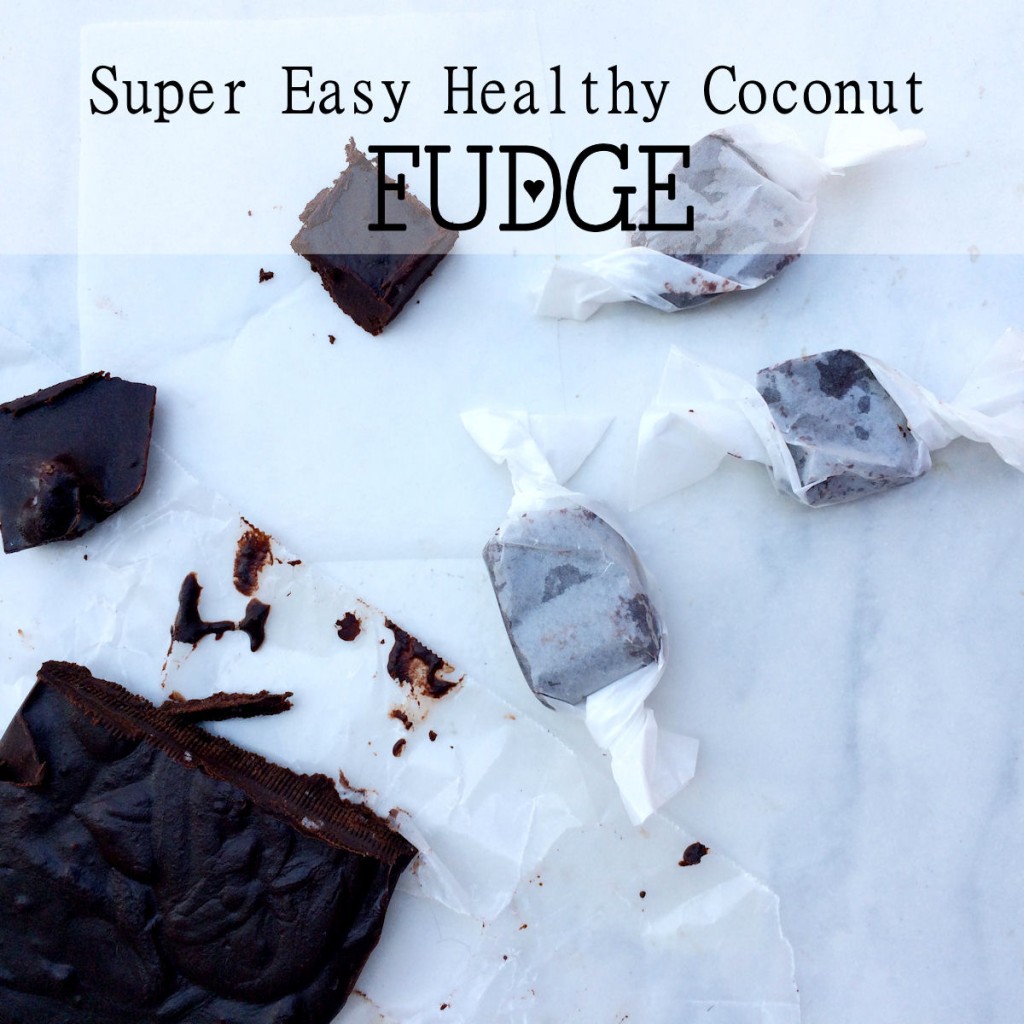 I'm a sucker for chocolate treats. Especially if they are easy to make. When I found out that you could whip up some healthy coconut fudge that only used a couple of ingredients (that I always have on hand), I had to give it a try! Coconut is fast becoming one of my favorite real food products.
There are so many benefits to using coconut oil!
– Coconut oil helps you burn more fat -Intake of coconut oil helps our bodies mount resistance to both viruses and bacteria that can cause illness.
-Fights off yeast, fungus and candida.
Want  to learn about some more coconut benefits/uses? Check out this article on coconut oil. Since I use it A LOT in cooking and baking, I usually buy expeller-pressed (refined)  organic coconut oil. Frankly, it's just cheaper this way. I also buy unrefined coconut oil as well to use for smaller projects. Now, when you combine coconut and chocolate together… well, it's nothing short of heaven on earth.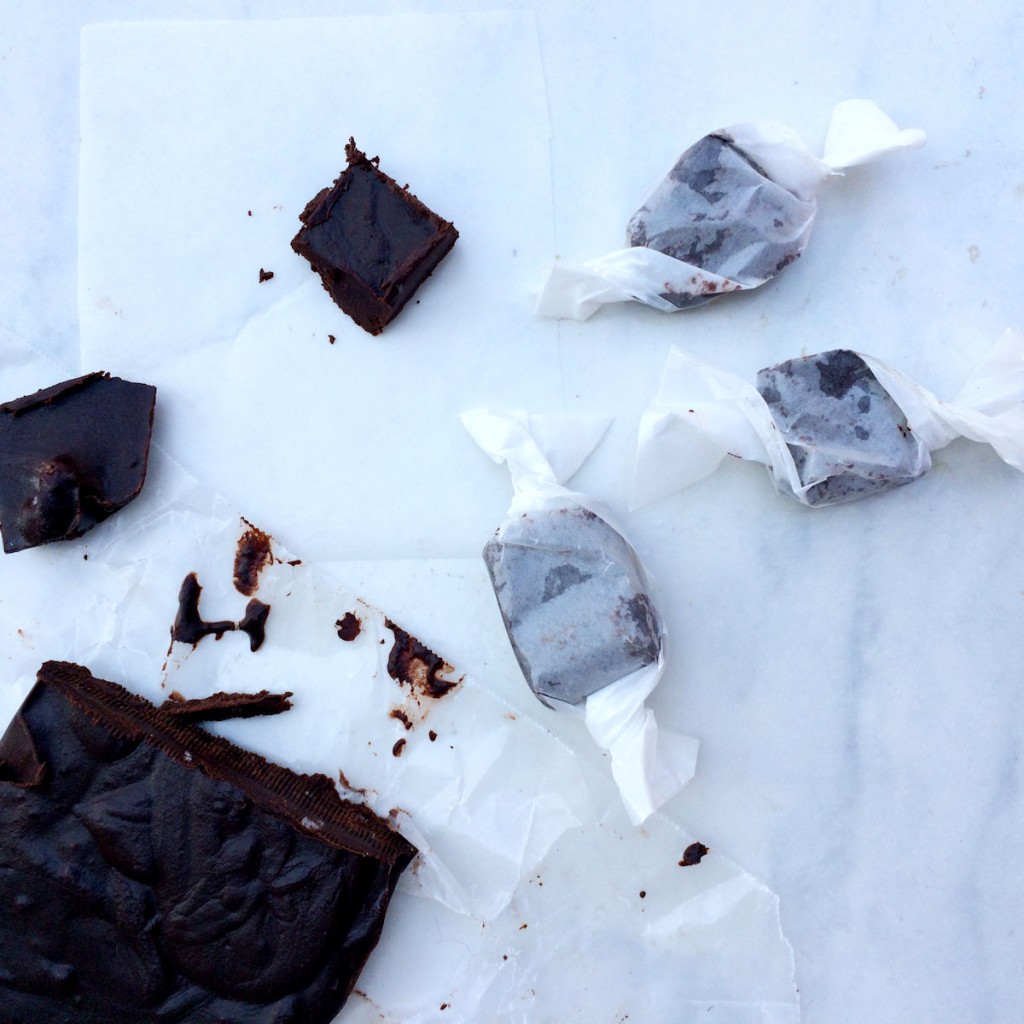 Super Easy Healthy Fudge
Ingredients
1/2 cup virgin coconut oil
1/2 cup organic cocoa powder
1/4 cup raw honey
Instructions
Mix ingredients in a medium bowl until smooth. Spread into a small 6×6 square container and refrigerate until solid (about an hour). Cut into squares and enjoy!
Want to get your organic food 30-50% cheaper? Check out Thrive Market!
Like Where Tess Lives? Come see all the pretty… Follow me on Instagram.