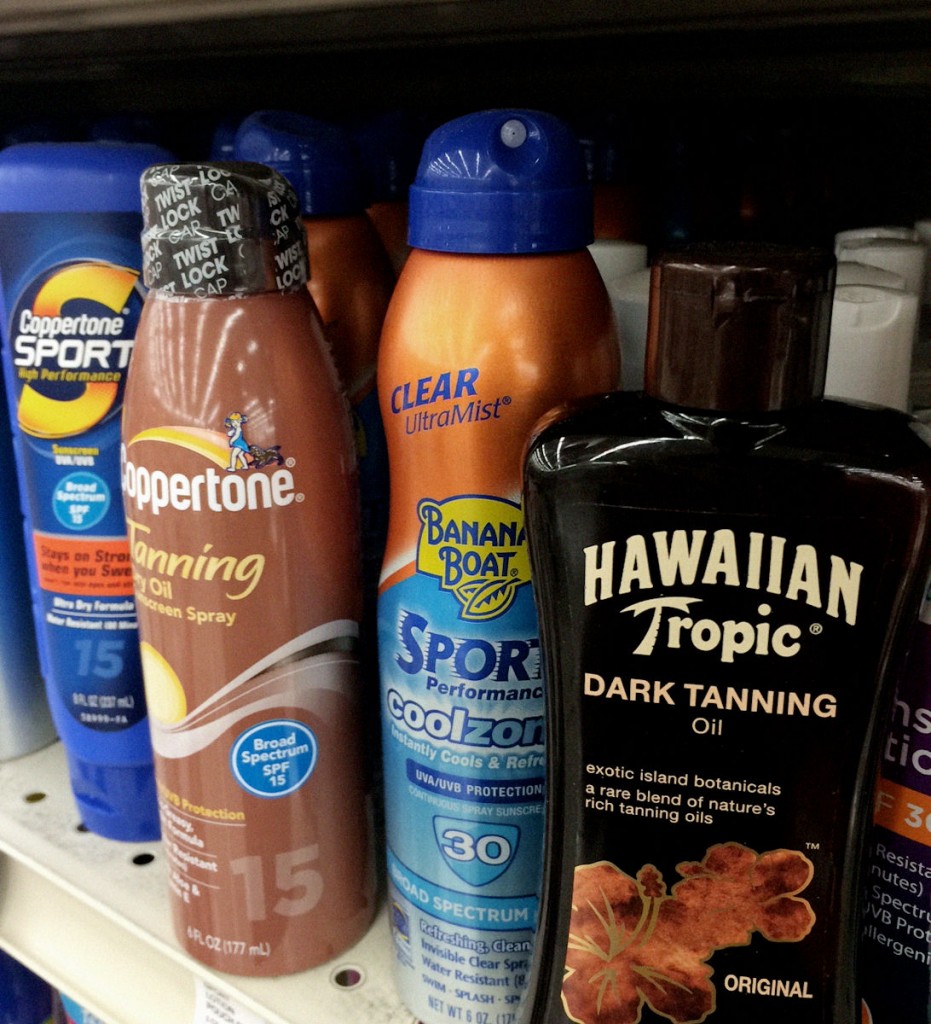 Hi ya'll!
I was at the store the other day, and came across the suntan lotion aisle. It's been awhile since I've looked for any lotion at a store since I usually buy mine online, or make it myself. I remember being little and my mom lathering us up before we went out to play, or swimming. We were outside ALL the time, so I probably had a lot of sunscreen put on. I don't blame anyone. She didn't know that the sunscreen lotion was doing more harm than good!
People are beginning to get wise about the  notice the long term consequences of using popular sunscreens that are made with more chemical ingredients than natural ingredients. In the United States, the number of new skin cancer cases continues to grow each year.
Yikes!
(Visit CDC.gov (www.cdc.gov) for health information on skin cancer statistics.)
To top it all off, not only are we getting harmed, we're beginning to notice ocean life is being affected by the chemicals found in common sunscreens. Did you know that 10% of coral reefs worldwide are at risk of bleaching caused from harmful sunscreens? The chemicals are causing certain algae to replicate so much that it causes the reef to turn white and eventually die.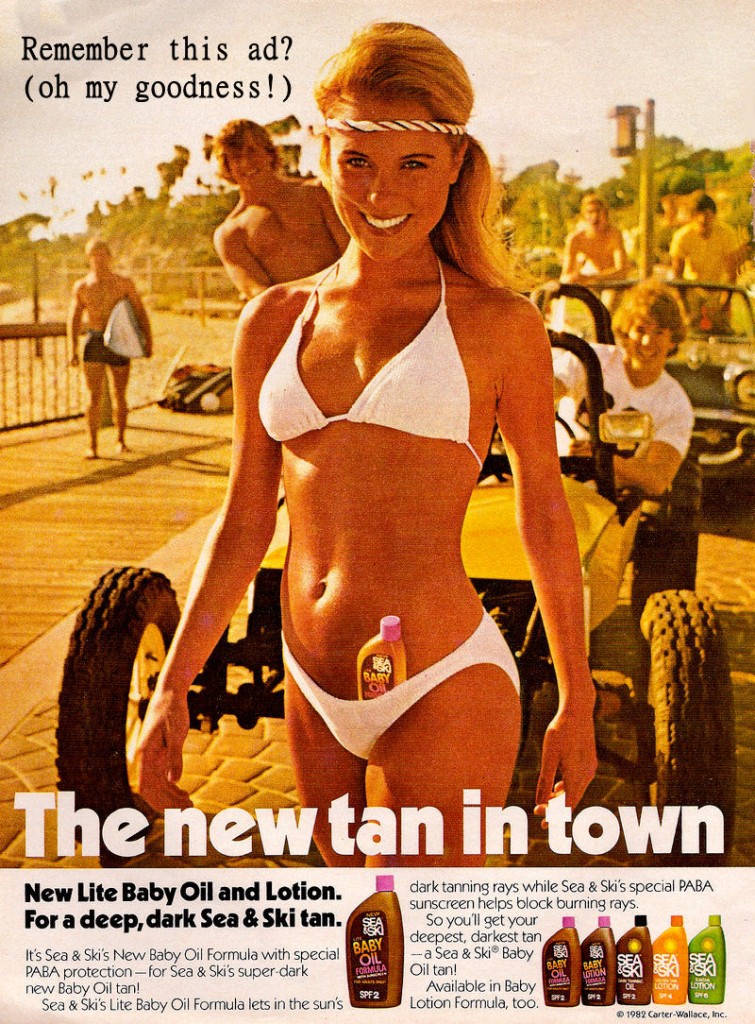 So, what's a sun bathing gal supposed to do?
According to the most awesome blog, Food Babe, there are some important factors to look for when choosing the right sunscreen. Below is the recommended things suggested.
How To Choose A Safe Sunscreen:
Look for titanium dioxide and zinc oxide based mineral sunscreens, which do not penetrate the skin and provide UVA protection against the sun's most damaging rays.
Choose non-nano products that do not have small particles that can absorb into skin
Choose sunscreens that are unscented or use essential oils as fragrance
Pick lotion based sunscreens with water resistance
Pick broad spectrum sunscreens that protect against UVA and UVB rays
Choose sunscreen products that are rated 0-2 in the

Environmental Working Group's Sunscreen Guide.
Now, let's get to my 3 favorite sunscreen lotions!
I'm sure there are lots of wonderful safe sunscreen lotions out there. Heck, if you are really motivated, you can even make your own. Wellness Mama has a kick ass recipe for DIY natural sunblock here. But, if you don't have time (or want to) to make it, then you should check out these 3 safe and effective sunscreen products: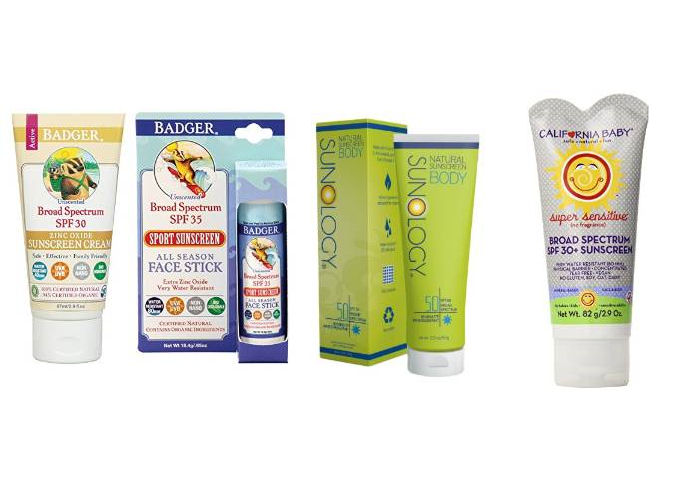 1. Badger Sport Sunscreen Cream – SPF 35 – All Natural & Certified Organic

-Contains just 5 ingredients! Unscented with an antioxidant-rich Sunflower Oil base. 100% Certified Natural and 94% Certified Organic.
2. Sunology Natural Sunscreen

– Kids, Face and Body Protection. Perfect for kids because it isn't sticky-moms love this.
3. California Baby SPF 30 Plus Sunscreen No Fragrance — 2.9 fl oz

( Target carries this-love you, Target) – Formulated for sensitive skin, SPF 18-30
Let me know if your try one of these brands and what you think of them!
Vitamin D Tip:
Using a sunblock is great for safety from too much sun, but sometimes unprotected skin is good for you. Using as little as 15 SPF blocks your body's ability to convert the sun's rays to Vitamin D by 99%. Our body needs Vitamin D to help protect from getting diseases linked to deficiencies in Vitamin D (cancer, heart disease, diabetes, and depression).
So, you need your sunshine!
Wait for at least 10 minutes before you apply sunscreen when you go outside to get the amount of Vitamin D your body needs. Vitamin D also helps reduce cravings and helps boost serotonin levels ( your hormone which makes you happy ).
Do you use sunscreen when you go out?
Want to get your organic food 30-50% cheaper? Check out Thrive Market!
Like Where Tess Lives? Come see all the pretty… Follow me on Instagram.