Hey, did you know that I like desserts?
I do!
But, I don't touch those store bought desserts anymore. If I'm eating something for a treat, I'm totally making it myself. That way I know what's going in it and how much sweetener is used. I had been eyeing Katie Higgin's book, Chocolate-Covered Katie: Over 80 Delicious Recipes That Are Secretly Good for You
 and I really wanted to buy it. You see, she takes dessert, breakfast, and any other bad-for-you recipes and makes them healthier.
Kind of like what I do too…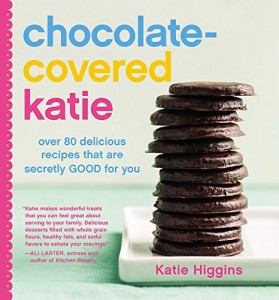 I wasn't sure if getting the book was worth it, since she has about a zillion recipes on her blog already (they are wonderful, btw). So, I stalked her blog and made a couple more recipes, then went back on Amazon and looked at the preview pages.
I actually do this a lot before I buy things.
I think what kept me coming back to looking at that darn book was the cover-I really wanted to know how to make those darn cookies she had on there! Well, as I sat there staring at the computer screen, The Clash's song,  Should I Stay or Should I Go, started playing in my head.
 You know you just started singing that anyway…
Not sure if it was that darn song, or those darn cookies, but I ended up getting it. And, I'm SO glad I did! There were so many awesome recipes in this book that even though she has plenty for free on her blog, you will still be glad you made the decision to buy it.
I made those cookies, healthy donuts, smoothies and breakfast foods. I will say, I still change up some of the ingredients to even a slightly healthier version of her recipes, but it was still nice to have the bases of the recipe to go by.
I wanted to share with you a recipe out of her book that's a favorite of the kids for breakfast.
Healthy Blueberry Baked Oatmeal!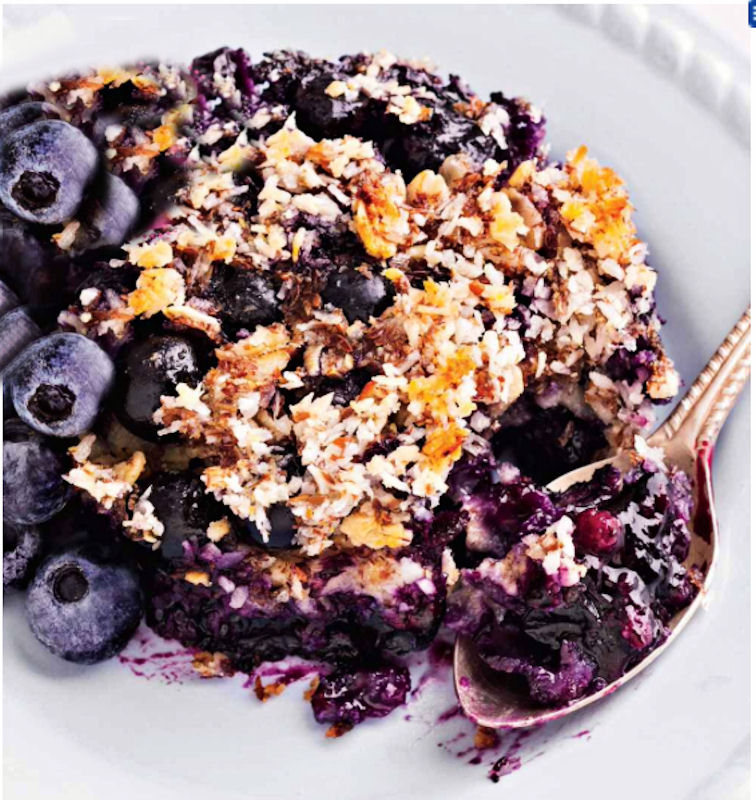 I bet you were thinking I should make those cookies on the cover-I just couldn't spoil that for you ;).
Blueberry Baked Oatmeal + Chocolate Covered Katie Review
Ingredients
2 1/2 cups blueberries
1 cup rolled oats
2/3 cup plus 1/2 cup milk of choice
3 to 6 tablespoons sweetener of choice- I cut WAY down on sweetener!
3 1/2 tablespoons oil- I used coconut oil
3 tablespoons ground flax
2 teaspoons vanilla extract
1/2 teaspoon salt
1/2 cup shredded coconut
Instructions
Preheat the oven to 375 degrees F. Lightly grease an 8 inch square baking pan and set aside.
Combine the blueberries and rolled oats in a bowl. Pour evenly into the prepared pan.
In a mixing bowl, whisk together 2/3 cup milk and all remaining ingredients ( reserving the remaining 1/2 cup milk). Spread this mixture evenly over the blueberry layer and stir quickly. Top with the reserved milk. Bake for 35 minutes, until golden. Remove from the oven and allow to sit for 5 minutes before cutting into slices using a knife or a large cookie cutter. Serve topped with fresh blueberries and pure maple syrup, I desired. Refrigerate leftovers in a covered container for up to 3 days.
Now, if I've convinced you to get this book, then hip, hip, hooray!! If you are still on the fence, may I suggest playing The Clash and staring at those chocolate dream cookies on the cover-I think that will do the trick.
Get the paperback: Chocolate-Covered Katie: Over 80 Delicious Recipes That Are Secretly Good for You
Get a Kindle copy: Chocolate-Covered Katie: Over 80 Delicious Recipes That Are Secretly Good for You
Want to get your organic food 30-50% cheaper? Check out Thrive Market!
Like Where Tess Lives? Come see all the pretty… Follow me on Instagram.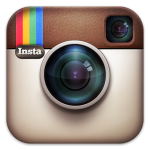 Let me know what you made first if you get it!
*This post may contain affiliate links.