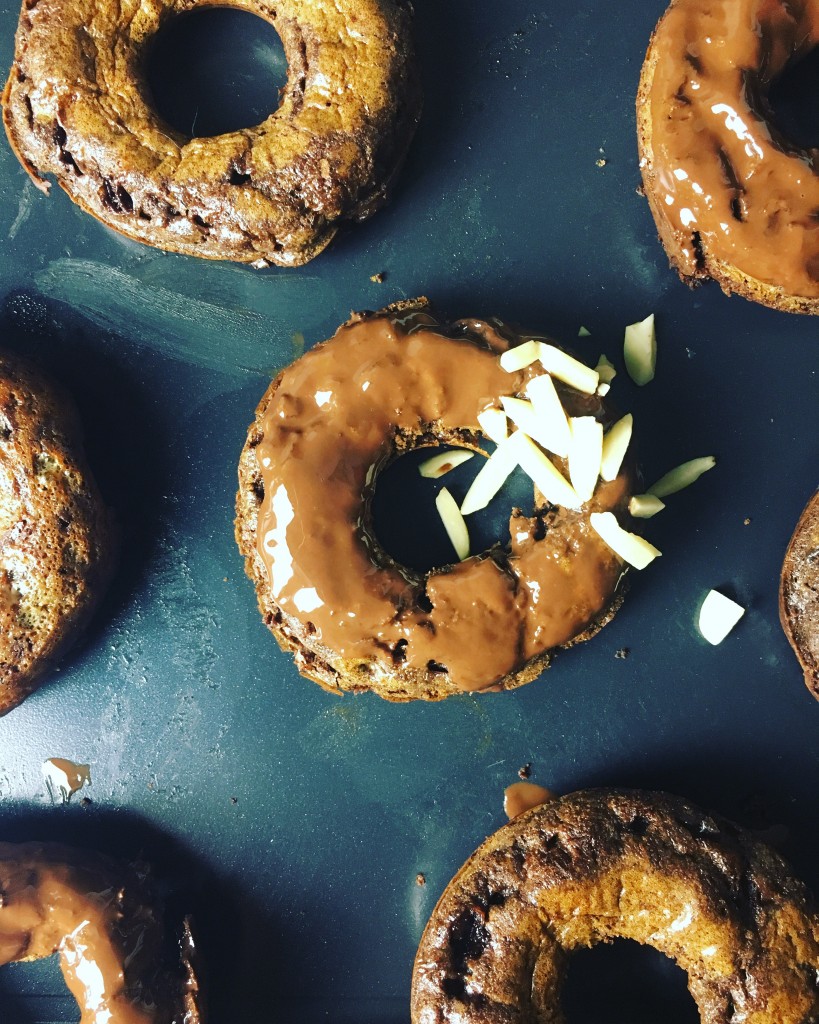 Summer to me means sleeping in a tiny bit longer, taking three day trips without worrying about making a teacher mad, and spending afternoons with my youngest baking together.
We like to hang out inside when it hits 90 degrees (or hotter), and then wait until the sun starts to go down until we venture outside. We love to take the pup and go for a walk to a nearby park.
That's the best kind of summer to me.
Today, we decided on something sweet. Since I try not to do any crappy-for-you treats, it makes it hard sometimes to satisfy the need for sweets.
Luckily, good chocolate can stay in my diet.
Health Benefits of Chocolate (cacao):
Dark chocolate contains fiber, iron, magnesium, and it also has plenty of potassium, phosphorus, zinc and selenium
Dark chocolate is loaded with organic compounds that are biologically active and function as antioxidants
Dark Chocolate Raises HDL and Protects LDL Against Oxidation
Dark Chocolate May Protect Your Skin Against The Sun
Cocoa may also significantly improve cognitive function in elderly people with mental impairment.
Add some chopped almonds.
Are you on board?
Great! Let's make some Flourless Dark Chocolate Almond Donuts!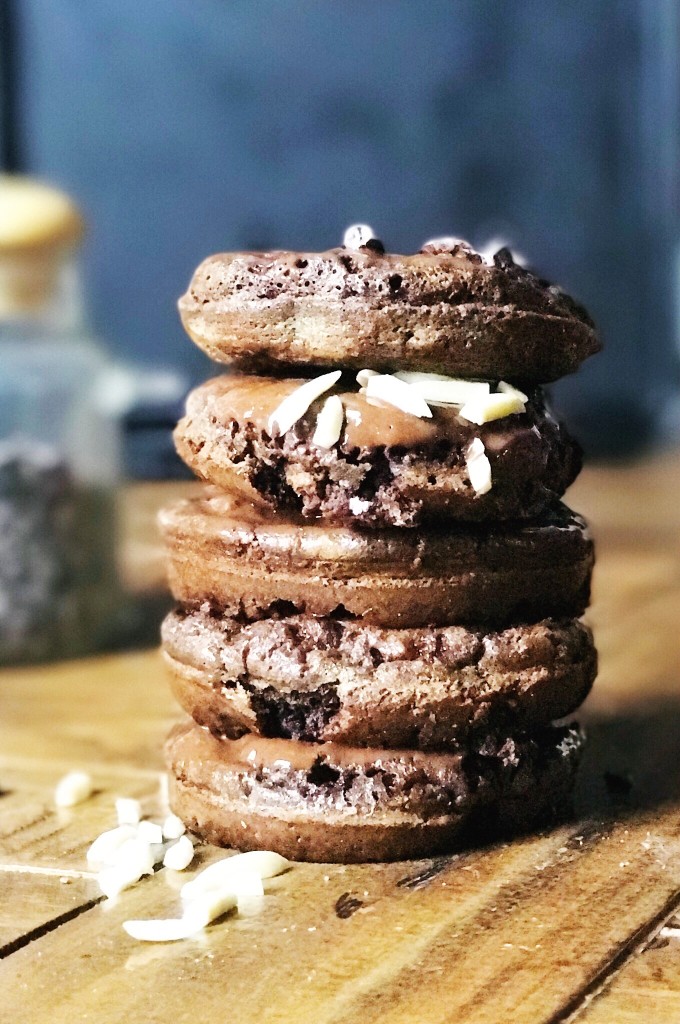 Flourless Chocolate Almond Donuts
Ingredients
100 grams dark chocolate
150 grams butter
50 grams cocoa powder
150 grams coconut sugar
1 tablespoon vanilla extract
5 eggs
100 grams melted chocolate
Handful of sliced almonds
Instructions
Pre-heat the oven to 180°C/350°F.
Melt the chocolate and butter together in a saucepan over a medium heat.
Stir in the cocoa powder, sugar and vanilla extract.
Take off the heat and whisk in the eggs one at a time.
Tear off a piece of greaseproof paper and scrunch into a small ball.
Place the the paper balls in the centre of each hole in a muffin tin.
Pour the chocolate doughnut mixture in the muffin tin holes, circling around the paper balls and being careful not to cover them.
Bake in the oven for 8-10 minutes.
Carefully take the donuts out of the muffin tin.
Take out the paper balls with your fingers. You should have a circle-shaped hole in each doughnut.
Dip in some melted chocolate, followed by some almond slices.
Enjoy!
What's your opinion on chocolate? Do you like the heat?
xx Tess