I have always had teeth issues. Bleeding gums and cavities all throughout my childhood and adulthood. I guess it might be partly due to maybe not taking care of my teeth as much as I should. I start out with good intentions, then I get out of habit.
After a recent (torture) cleaning, I just had enough. I wanted to find a way to make my gums and teeth more healthy and to stop the pain and bleeding. I was willing to change the way that I took care of my teeth-and body.
I started doing research online on natural healing of cavities and bleeding gums and learned that toothpaste that you find at the stores has a lot of harmful chemicals in them.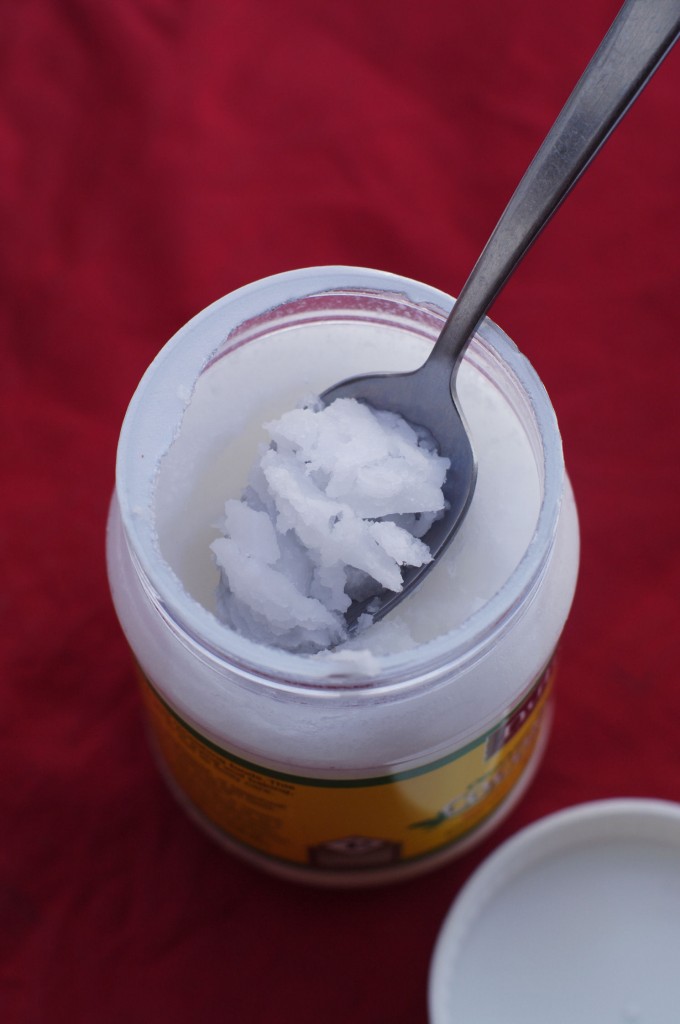 Chemicals like and  that we really shouldn't be putting in our mouths. I also found that  coconut oil kept popping up as an important ingredient in helping healing cavities. I love to use coconut oil for other things, but didn't know that you could also use it for your mouth health!
I tried oil pulling first. If you don't know what oil-pulling is, you can check out this article on it. I believe in it's benefits, but I decided that I'd rather use it (coconut oil)  like I would a toothpaste, so I looked for "natural toothpaste" recipes that included coconut oil. You know what? There are alot of different combinations of natural toothpaste recipes out there.  I finally put together a toothpaste recipe that I took from several different ones and made into one that I liked.
Here is my recipe for a natural toothpaste:
4 Tbs Coconut Oil (my favorite
)
4 Tbs Bentonite Clay
2 – 3 Tbs filtered water
1/2 tsp Real sea salt
10 – 15 drops Peppermint Oil

(You can add a few drops of liquid stevia if you feel so inclined.)
Directions:
1.Start with just one tablespoon of water in a bowl.  Slowly mix rest of ingredients, adding more water until a creamy texture.
2.  Store in air tight container.
To use: Place a pea-size amount on your toothbrush and the brush. Not too hard. Not too long. Just enough to make your mouth happy. Rinse. (Although it's safe to consume in case your kiddies don't rinse very well.)
I've been using this for three weeks now (along with drinking almond milk for the calcium) and I have to say, my gums are starting to stay light pink and no bleeding!  I also don't have any bad breath anymore, which I didn't even realize I had so often. I'm still getting the whitening that oil-pulling does as well.
I'm so excited to keep this up and hope that when my next six month cleaning is due, my dentist will be surprised to see the difference.
I'm going to keep up the research on natural teeth healing and I'll keep you posted on what I learn.