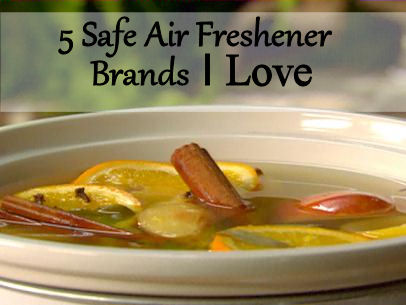 I am obsessed with making sure our house smells good.
Yeah, I can admit that. We have two dogs and a cat, a basement that gets musty, and I like to cook with garlic. So, you can see why I need help. If you came by my house before I learned about what was in air fresheners, you would've found Glade Plug-ins in every room. I also loved buying wax melts for my warmers.
Why Modern Air Fresheners Stink
Your average store bought air fresheners contain at least one of the following scary chemicals:
Phthalates. Synthetic fragrances usually contain phthalates-linked with early puberty, autism, obesity, and birth defects. They are sneaky about hiding too. It's labeled as "fragrance" or "parfum."
PEG-40. The Environmental Working Group considers this to be hazardous to human health.
1,4-dichlorobenzene (1,4-DCB).1,4-DCB has been shown to cause kidney and testicular cancer in rats. It also has been shown to cause reduced lung function and increased asthma rates in humans. Air fresheners may also contain some really bad chemicals that won't show up on the label. A total of more than 350 different chemicals and allergens were detected in a study done in 2007 on 74 air fresheners. Spray bottles (aerosol) cause additional health risks due to ingredients used as propellants, such as butane and propane.
A Better Alternative
With commercial air fresheners, there are regulations regarding what can and cannot go into them. Even with these rules, there are loopholes that allows companies to refuse to name all the ingredients in an air freshener. All they have to do is label it "trade secrets" and then they are off the hook. This makes it very hard to know if your air freshener is toxic just by looking at the label. There are some air fresheners that really are safe without harmful effects. These 5 recommendations are all brands I use and L-O-V-E.
5 Safe Air Freshener Brands I Approve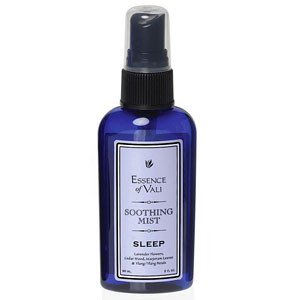 I know that I always state that "natural" really is just a label trick, but in this case, Essence of Vali mists are made entirely from essential botanical oils and distilled water. That's REAL natural. It's a simple mist spray (no aerosol here) There are 10 different aromas and price at $8, which isn't bad for a natural product. There's also a diffuser blend, which runs around $12 and can be used in any standard aromatherapy diffuser.  Find Essence of Vali products on Amazon

Eco-Me vitamin-infused air fresheners are super safe and smell absolutely wonderful. All four kinds are scented only with 100% essential oils. A perfect addition to a house warming basket. Eco-Me Vitamin Air Fresheners on Amazon.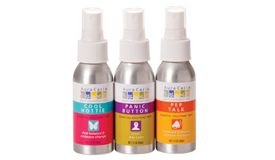 Aura Cacia is a company that you can trust. Their spritzer air freshener uses no propellants and is made from essential oils and water only. I use the plug-ins! You can find on Amazon
for  $7 for spray and the plug-in room diffuser for $13.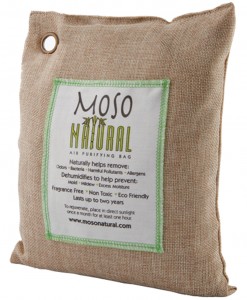 I have to say, these are by far, my fav! Moso bags contain activated bamboo charcoal, which works like a filtering agent. This not only removes unwanted odors, but also cleans the air of all those toxins we make indoors. I love that these bags last a long time. Like a really long time! Just put in direct sunlight for a bit every 3 months to reactivate it. I have a 500g bag on each level of our house and a small one in my car.  The bags range in size, and will cost between $10 and $20. I got mine on Amazon
.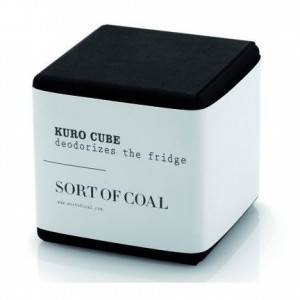 Is this cool. or what? The Kuro Cube is another kind of charcoal air filter made from different types of wood and wood vinegar. These little babies are made in Korea and sold by a Danish company. The Kuro Cube removes odors and toxins from your indoor environment just like the Moso bags and is biodegradable. Find on Amazon
.
.
Make Your Own Air Fresheners
Well, if you read about all these uber cool air fresheners and think they are awesome, but you are a die-hard DIYer, I've got some great DIY air freshener ideas!
Baking Soda and Lemon Peels
Good old fashion baking soda can be used as an odor sponge with no known ill effects. Just take a small bowl and add some baking soda and lemon peels in it. Set on your kitchen counter, or stick in your fridge.
Indoor Plants
This actually isn't a DIY project, but simply getting some indoor plants will help clean your indoor air.  Plants absorb airborne toxins and pump out clean fresh oxygen.
Homemade Potpourri
Make homemade "potpourri" on your stovetop, or in a crockpot. Here are some great slow cooker air freshener recipes that I use when I have leftover apple cores and orange peels, etc.
Make your own beeswax tarts
These are super simple to make. I know because I make them! Just buy some Beeswax Organic Pastilles  and melt needed amount in the microwave, or in a double broiler on stove. Add essential oil of choice-about 10 drops. Stir and pour into mold. You can even use ice cube trays. I buy from Ebay or Amazon.these clamshell holders
What do you use to make your house smell fresh?