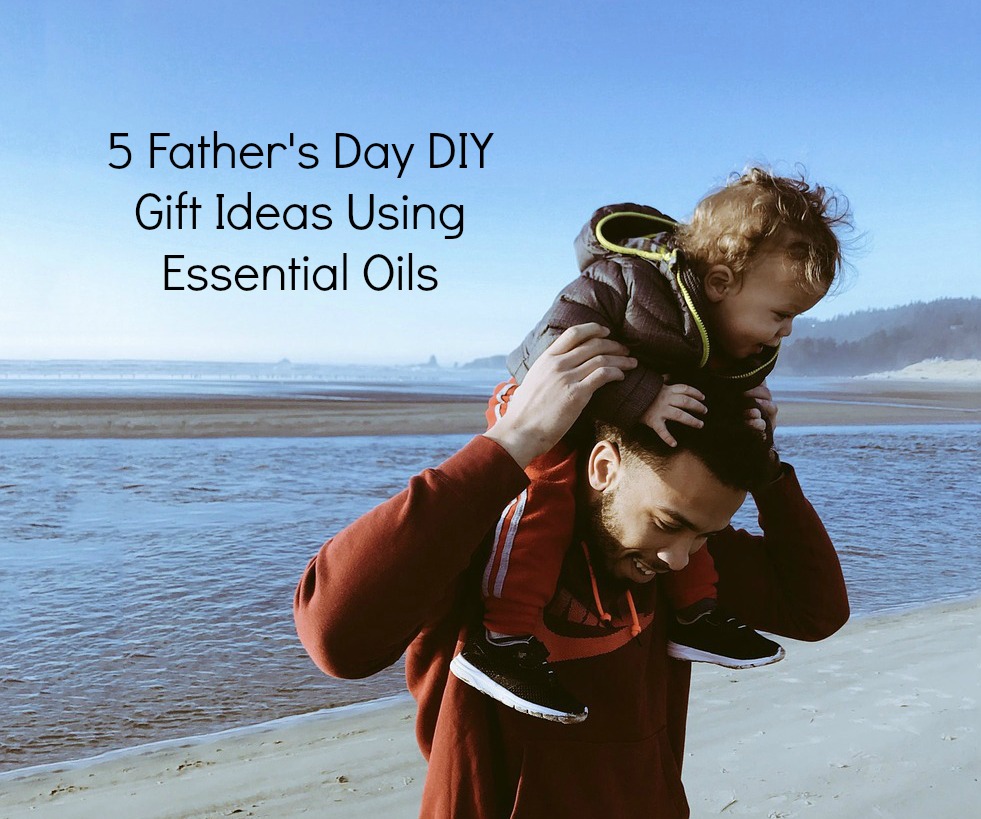 So many of my projects focus on the females. Dad's day is right around the corner, so I decided to throw some essential oil DIY gift ideas at you for this Father's Day. There are so many brilliant natural products out there to make, it was hard to narrow it down to just five. I might have to do another post on the topic of just guys. What do you think?
5 Father's Day DIY Gift Ideas Using Essential Oils
SHAVING CREAM WITH EUCALYPTUS OIL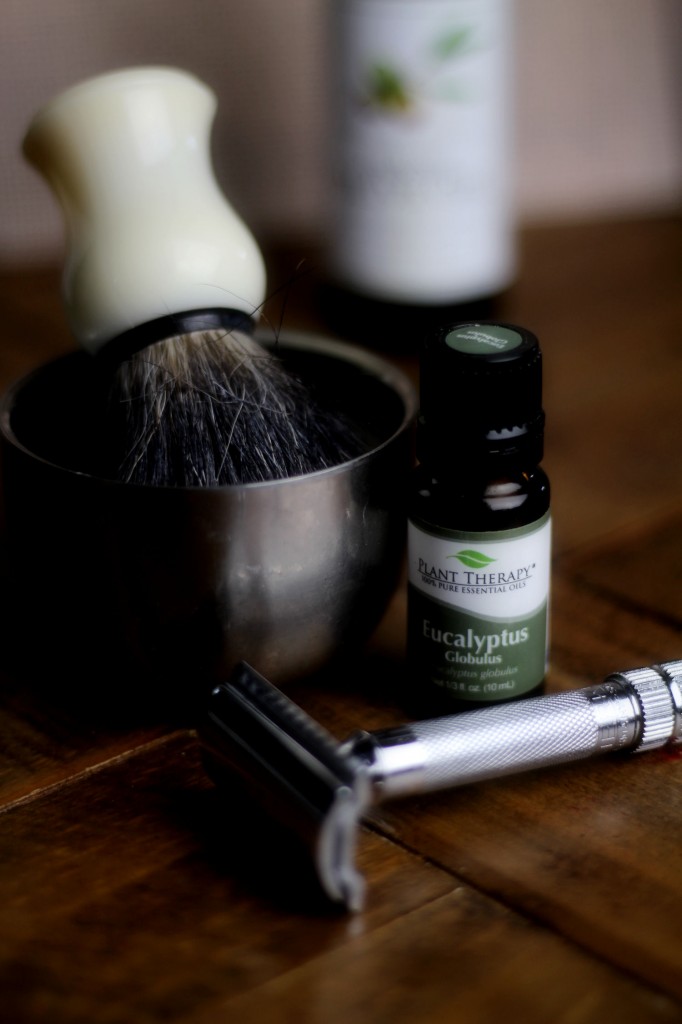 1/3 cup Coconut oil
1/3 cup Shea butter
2 tablespoons Olive oil
2 tablespoons Liquid Castile soap (I like this  Peppermint version)
20 drops Eucalyptus oil
In a double boiler, melt the coconut oil and shea butter. Pour into a large bowl and stir in the olive oil. Place into refrigerator to solidify. Take out after hard and whip for a couple of minutes, or until stiff peaks form. As you are whipping, add essential oils. Add scoops into a glass container with air tight lid.
BEARD OIL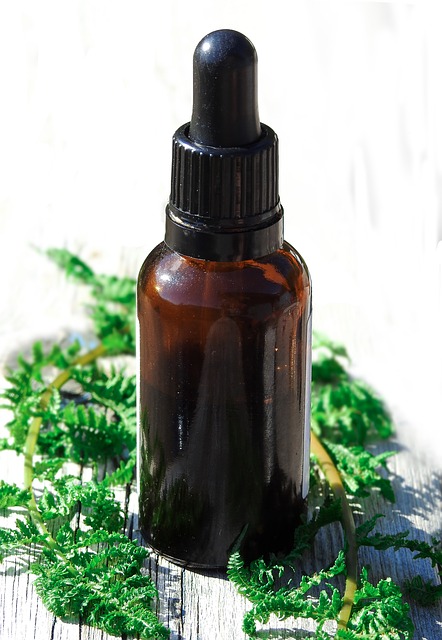 2 drops Lavender oil
3 drops Frankincense oil
3 drops Cedarwood oil
1 ounce grapeseed oil
Mix together ingredients and place in a dropper bottle. Massage 3 drops into skin under beard and smooth over hair as needed.
SEXY MAN COLOGNE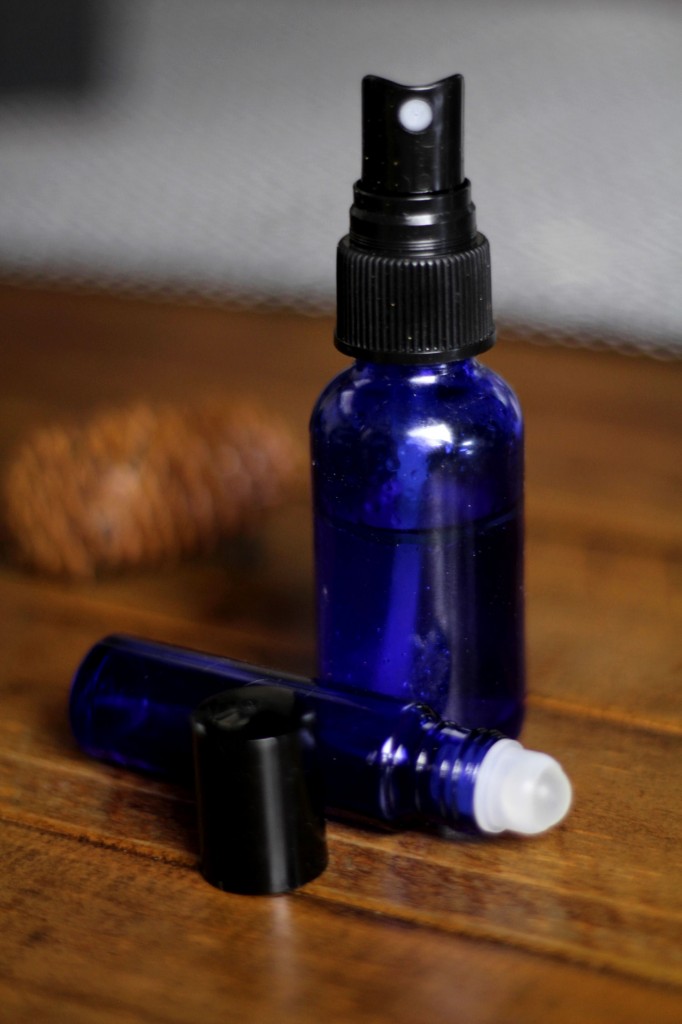 12 drops Cedarwood oil
6 drops Pine oil
6 drops Tea Tree oil
12 drops Orange oil
1/2 tsp  Glycerine Vegetable
1 oz Witch hazel
Combine the essential oils and vegetable glycerin with 1 ounce of witch hazel in glass spray bottle, or  roll on . Gently shake and spritz on body.
BODY WASH
1 cup Castile liquid soap
1/2 cup Almond oil
1 tsp Epsom salt
10 drops Sandalwood oil
5 drops Cypress oil
5 drops Patchouli oil
Mix all ingredients into a dark glass bottle. Use in shower.
SORE MUSCLES RUB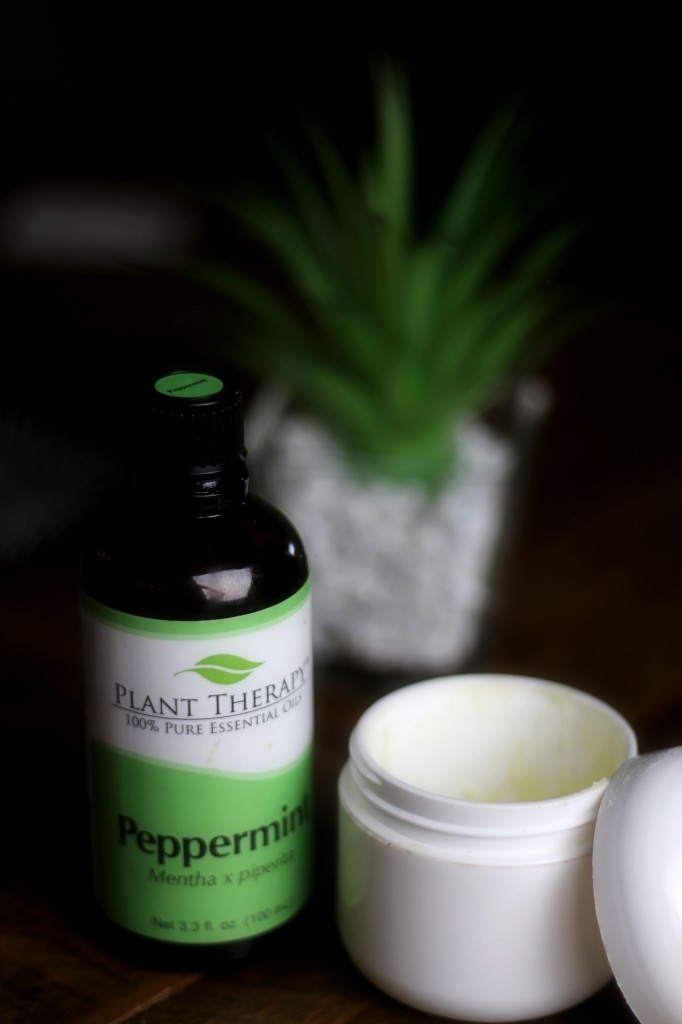 10-20 drops of Clove Essential Oil
10-20 drops of Peppermint Essential Oil
1/2 cup Coconut Oil
 (melted)
Mix together and keep in small makeup container.
Don't feel like making it?
I recommend this Stache Wax Kit from  Fierce Designs Co.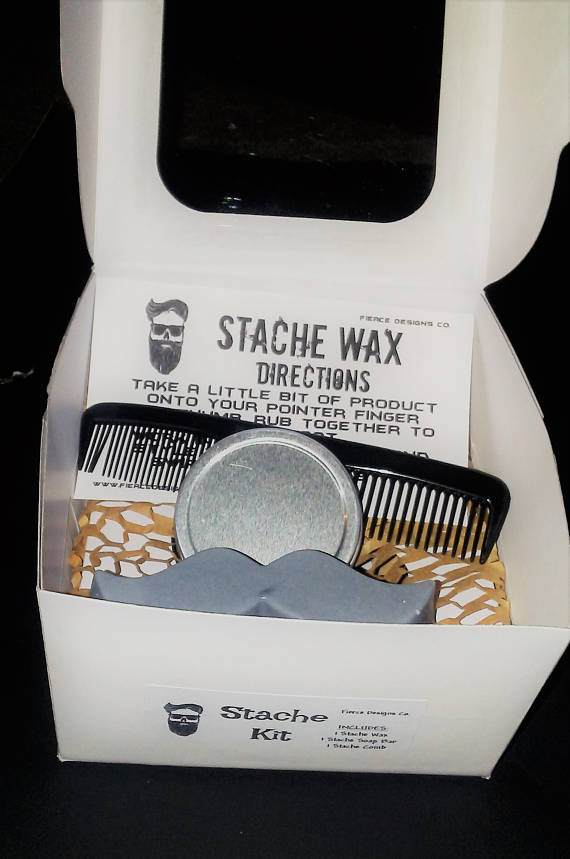 Comes with stache wax, soap bar, and comb. Totally cool!
My favorite place to buy essential oils is here no (MLM involved!). : )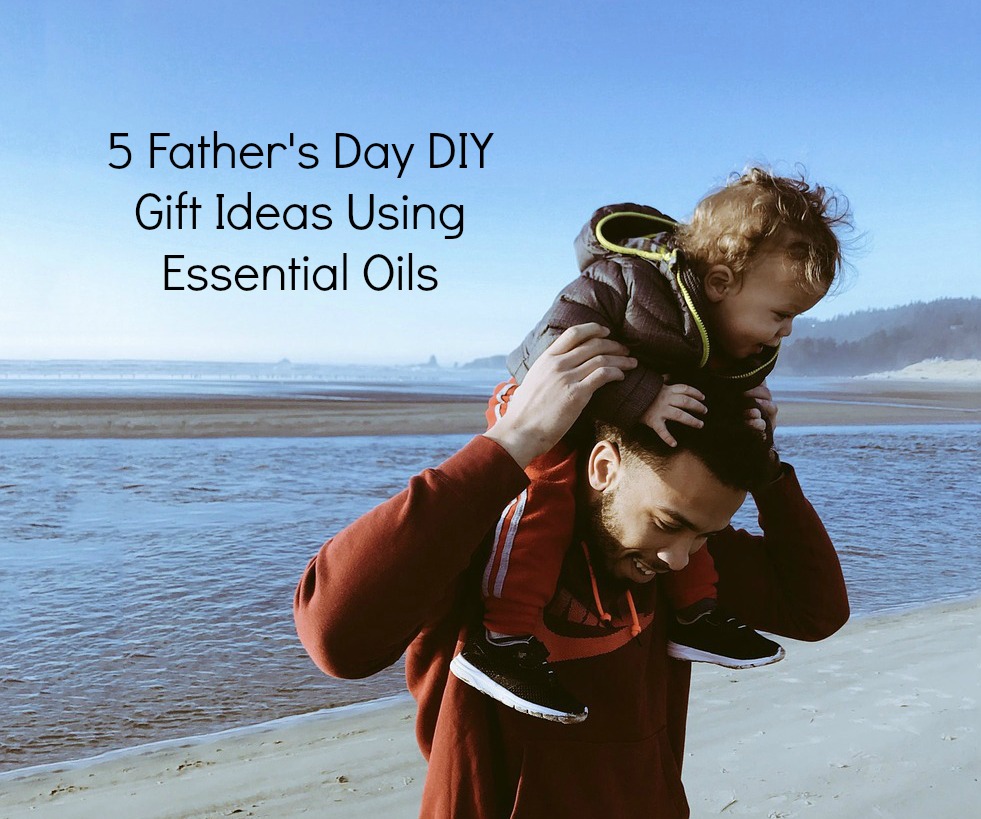 XX Tess